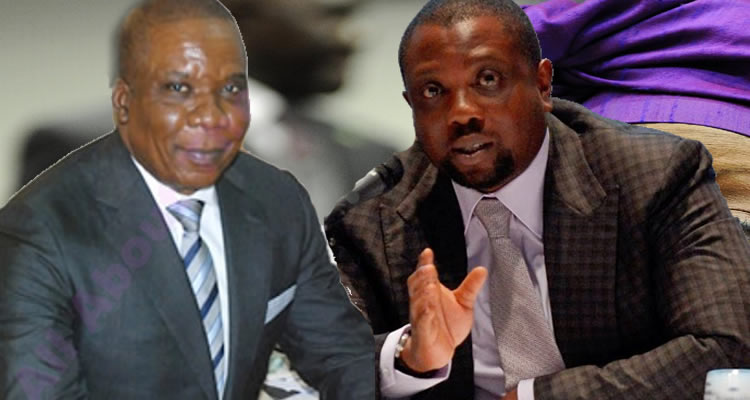 The Economic and Financial Crimes Commission, EFCC, has arrested Mr. Jide Omokore, the billionaire oil baron and owner of Atlantic Energy Limited, one of the oil companies that allegedly swindled Nigeria.
This is coming on the heels of plans by the anti-graft agency to declare Kola Aluko of Seven Energy, an accomplice of Omokore wanted. Both Aluko and Omokore allegedly swindled Nigeria of fortunes through fraudulent oil deals during the Diezani Allison-Madueke's reign as Petroleum Minister Omokore, according to sources in the anti-graft agency was arrested for questioning over issues bothering on money laundering and corruption.
An official at the EFCC, who asked not to be named told news agency Reuters that Omokore, who is co-chairman of Atlantic Energy, was being investigated in connection with a crackdown on corruption in the oil sector that has swept up former oil minister Diezani Alison-Madueke, who was arrested last week in London.
Without any bidding, the NPDC signed "strategic partnership agreements" worth around $6.6 billion with two local firms to manage them; Seven Energy was awarded three fields; while Atlantic Energy got two. Seven was co-founded in 2004 by Kola Aluko, who also co-owned Atlantic with Jide Omokore. Atlantic was incorporated the day before it signed the deals. According to the contracts signed with the NPDC, Seven Energy retained 10% of profits in the three oil blocks, while Atlantic got 30% in its two blocks. Unlike Shell, neither firm pays royalties, profit tax or duties to the state.
Both companies wasted no time sub-contracting to other operators, on terms that were neither disclosed to the NPDC nor the NNPC. Atlantic Energy does not publish accounts, but Seven's 2013 annual report showed its deal with NPDC helped its revenue more than triple to $345 million. In May 2013, House of reps called for investigations into the contracts saying Madueke transferred state assets to private individuals without competitive tender.
But Madueke argued no tender was needed because the contracts involved no sale of equity in the oil fields; the probe failed. Seven said on its website its agreement with NPDC pre-dated the Jonathan administration and included an allowance for taxes. The company claimed it had invested over $500 million, more than doubled production from its three blocks, and paid $48.8 million in taxes in 2013.
Aluko owns a fleet of supercars, including a Ferrari 458 GT2 that he races with Swiss team Kessel Racing. He also owns a $50 million yacht, according to Forbes magazine, and divides his time between a $40 million home in Los Angeles, an $8.6 million duplex on Fifth Avenue in New York, and homes in Abuja and Geneva.
Omokore has also become rich from oil and gas. Forbes estimated his annual revenue at Energy Resources at $400 million. His jet-setting lifestyle matches Aluko in equal measure.
According to SuperYatch.com, Aluko owns the Galactica Star yacht, which he acquired in June 2013. The 65m long Galactica is a unique custom built Super Yacht; the newest and largest Heesen yacht ever built and goes for over $100 million! Beyoncé and Jay-Z celebrated her 32nd birthday on one in Italy this year.
Omokore and Aluko both made $3.9Billion from shady oil deals under Diezani.